We are working with landowners and communities to sustainably conserve and manage wildlife and their habitat outside state protected areas.
Policy Advocacy
Providing a platform through which communities can advocate for better conservancy laws and incentives.
Networking & Communication
Bringing together conservancies throughout the country to learn, collaborate and influence regional and national change.
Capacity Building
KWCA provide our members with tools, resources & linkages to better their conservancy management & service delivery.
Status of Conservancies in Kenya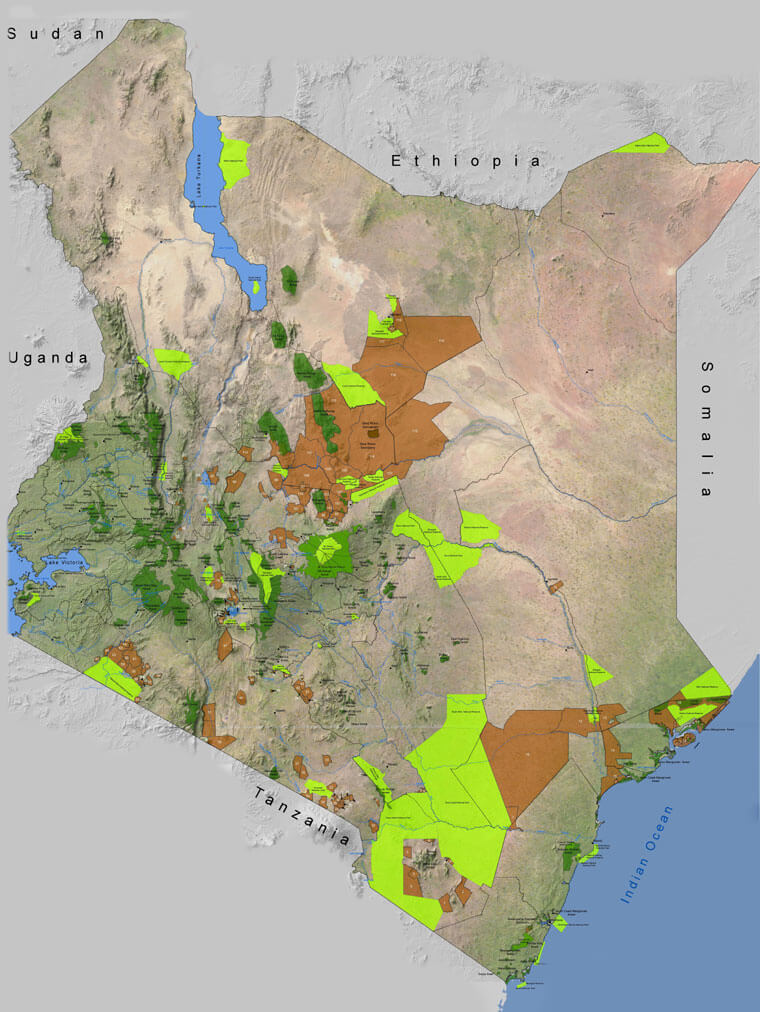 Sixty five percent (65%) of Kenya's wildlife occur outside national parks, on land owned by communities or individuals. This translates to approximately 6.4 million hectares of land covered by conservancies where more than 800,000 communities live. Conservancies thus play a critical in the sustainable conservation of wildlife in the country.
When people are willing stewards, wildlife flourishes. It is for this reason that we work directly with the people living side by side with wildlife, building their capacity through training and bringing them together through one national umbrella to share best practices, collaborate and influence policy that will enable a society where people and wildlife live in a mutually-beneficial coexistence.
News & Highlights
From KWCA and the world of wildlife conservancies in Kenya
Watch Our Videos
Conservancy Rangers in Kenya are recognised under the Wildlife Act 2013 as wildlife security officers and as an important resource in minimising wildlife threats in the National Wildlife Conservation and Management Strategy
KWCA in partnership with Kenya Wildlife Service is working to improve the working conditions of rangers and to ensure their capacity is enhanced to effectively carryout their duties.