Conservancies receive historic government support
Posted on by ADMIN KWCA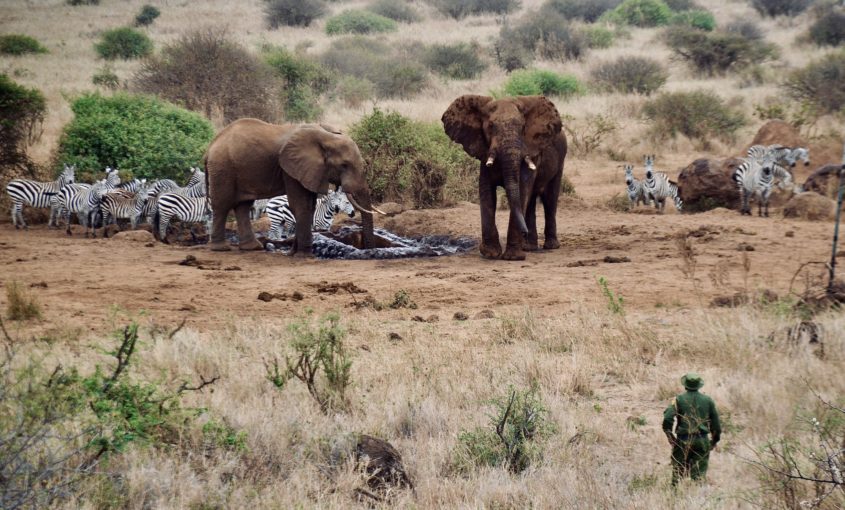 On 23rd May 2020, His Excellency the President Uhuru Kenyatta unveiled a Khs 53.7 Billion eight point economic stimulus package to alleviate the effects of coronavirus pandemic on the economy.
The tourism and wildlife sector received a total of Kshs 5 Billion to provide soft loans for refurbishment of the tourism facilities through the Tourism Finance Corporation (TFC),  Kshs 1 Billion for 5,500 wildlife scouts under Kenya Wildlife Service (KWS) and Kshs 1 Billion for the 160 wildlife conservancies in Kenya.
KWCA on behalf of wildlife conservancies in Kenya, welcomes this historic support from the government. Unlike National Parks and Reserves that receive funding from the government, conservancies entirely rely on tourism for income to support conservancy operations. Since the pandemic, Majority of the camps in conservancies have closed and staff have gone on unpaid leave uncertain of their jobs as investors work to survive an estimated loss of between $217M and $392M.
Unlike tourism which can close or reduce its costs, conservation has to continue and in some instances need to be bolstered. Under normal circumstances, conservancy incur $25.4million for their annual operational costs for the 160 conservancies in Kenya. The funds, largely from tourism and conservation partners significantly cover for the employment of over 3,500 community rangers, other conservancy staff, infrastructure maintenance, and community development initiatives designed to encourage local community stewardship over wildlife and natural resources.
This support from government is unprecedented and demonstrates government's recognition, endorsement, and interest to ensure wildlife outside the parks continue to thrive and communities that live with wildlife are better supported. The funds will ensure no community ranger is relieved of their jobs and that wildlife conservancies will continue their operations at a scaled down level, avoiding a likely collapse of some of the conservancies as tourism income become unavailable
In recognising this effort, the CEO Northern Rangelands Trust ,Tom Lalampaa and CEO KWCA authored an article on World Environment Day, to acknowledge this support and thanked H.E President Uhuru Kenyatta and the CS Tourism and Wildlife Hon. Najib Balala for recognising local communities as custodians of our natural heritage. Read the Opinion article here
KWCA is working with the Ministry of Tourism and Wildlife and KWS to develop the disbursement procedure, accountability requirements and reporting on the support fund.
KWCA calls on other partners to leverage this support so that the momentum of community conservation is maintained during the recovery phase. This crisis has provided an opportunity for conservancies to stand together, rethink its strategies and emerge post COVID-19 with a new normal that will serve our people and wildlife better.