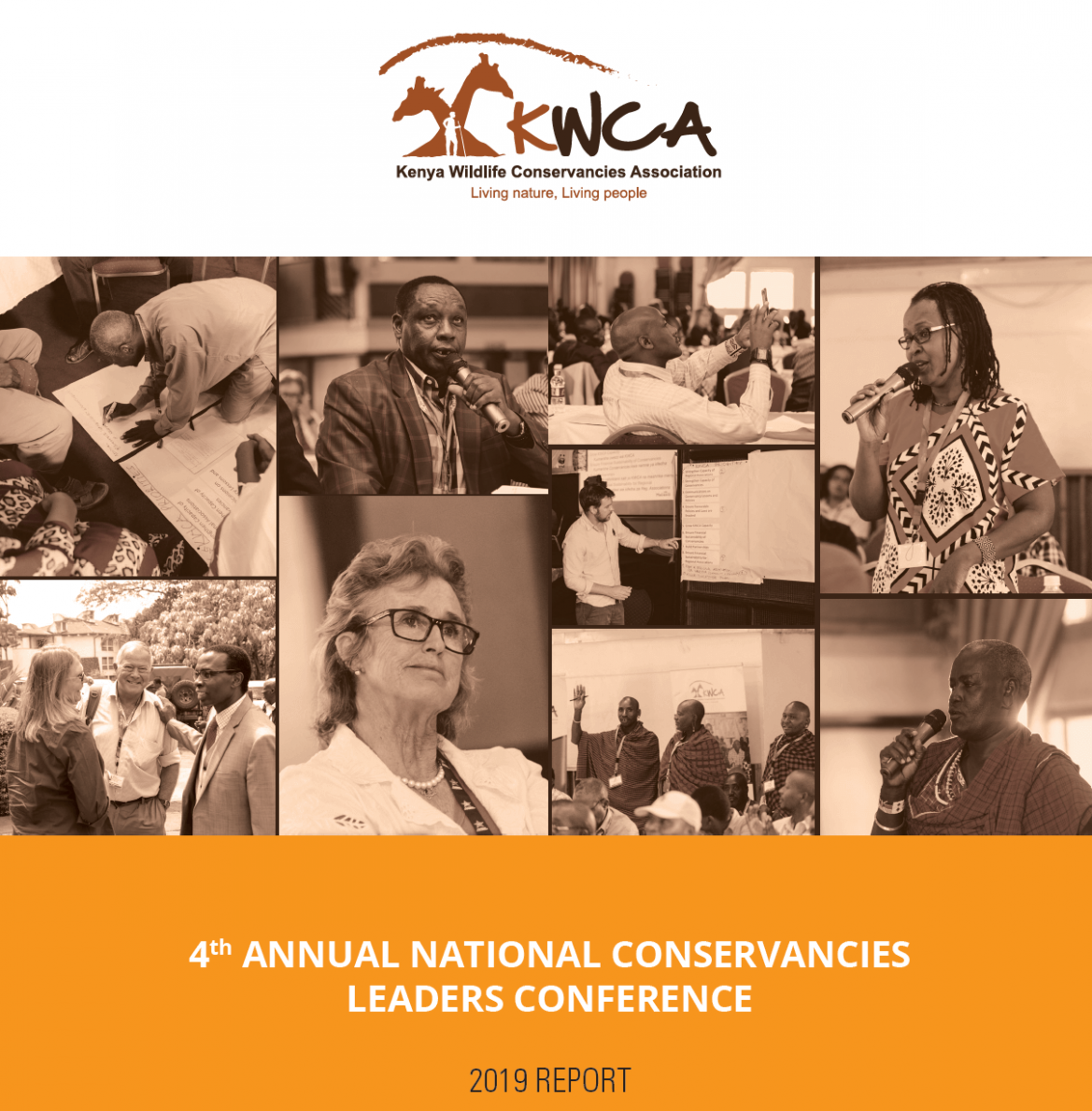 Version
Download

141

File Size

6.51 MB

File Count

1

Create Date

20th April 2019

Last Updated

20th November 2019
4th Annual Conservancy Leaders Report 2019
On 27th and 28th March 2019 KWCA held its 4th Annual Conservancy Leaders Conference at Multimedia University Conference Centre Nairobi. The conference attended by 121 community and private conservancies leaders from 27 Counties was officially opened by Dr John Waithaka, Chairperson KWS Board of Trustees.
The conference involved engaging presentations by KWCA members and partners, panel discussions during the plenary sessions, as well as thought-provoking group sessions on salient conservancy development issues.
Under the theme 'Delivering Innovative and Inclusive Solutions for People and Wildlife', the participants at the conference deliberated on the following;
1. KWCA's Progress since its inception;
2. KWS role in the establishment and management of conservancies and as a strategic and supportive partner of KWCA;
3. New Laws and policies that impact on conservancies;
4. Achievements and current challenges in the governance and management of conservancies;
5. KWCA's value to regions and conservancies through a SWOT analysis provided by conservancy representatives to feed into KWCA's next strategic plan.
The full report is accessible on the link below.
4th Annual KWCA Conservancy Leaders 2019 Report
Posted on