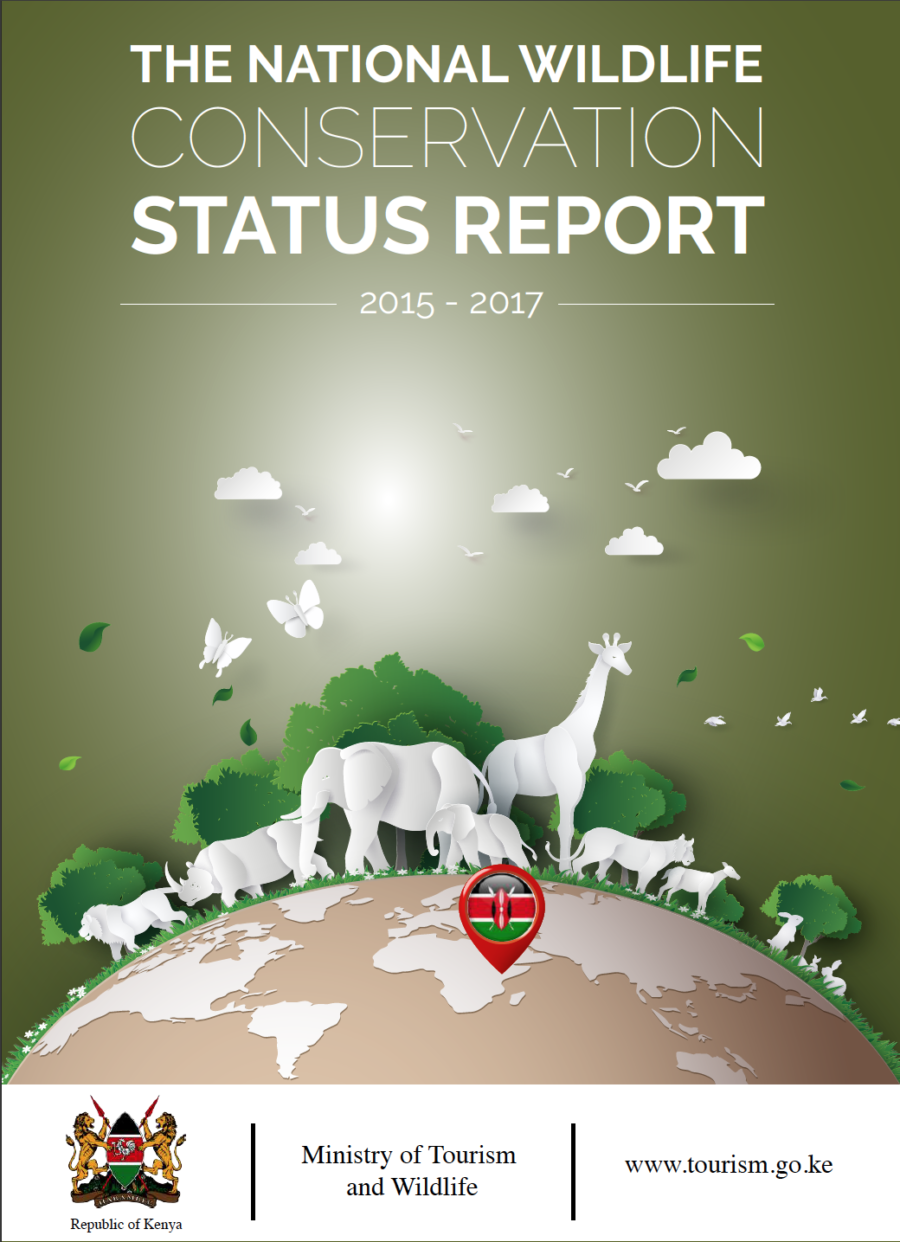 Version
Download

749

File Size

14.34 MB

Create Date

14th May 2020
The National Wildlife Conservation Status Report gives the status of all National Parks and Reserves; Conservancies and Sanctuaries; community wildlife scouts in Conservancies; Management Plans; all listed species in Schedule 6 and 7 and their recovery status. Focus is given to the conservation status of endangered listed species, their habitats and factors that influence their population trends.
The  Wildlife Conservation and Management Act (WCMA, 2013) Part Vi- Conservation, Protection And Management, section 49 (4) requires the Cabinet Secretary to report biannually to the National Assembly through the National Wildlife Conservation Status Report the status of the efforts to develop and implement recovery plans for all nationally listed species and the status of all species for which such plans have been developed.
Section 87 sub section (b) of the WCMA, 2013 states; "The Service shall maintain registers of- National Parks, National Reserves, Wildlife Conservancies and Sanctuaries established under this Act and management thereof". In section (c) it notes that; "The Service shall maintain registers of all community scouts involved in the Conservation and management of wildlife". In section (d) it notes- "The Service will maintain registers of- all management plans developed pursuant to the provisions of this Act".
Posted on