E-Newsletter: Celebrating World Ranger Day 31st July 2018
Posted on by ADMIN KWCA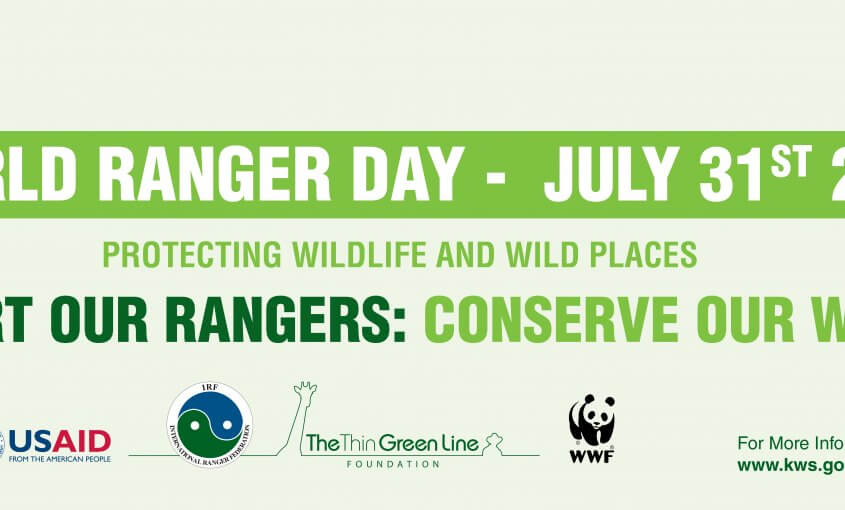 The natural world is under immense pressure right around the globe. Species loss, habitat destruction, climate change and environmental crime are urgent issues that directly concern us all and deserve our attention. Today, on World Rangers Day, we recognize the increasingly risky and difficult job rangers do each and every day in service of nature and conservation. Rangers around the globe must play a critical frontline role in defending our natural heritage, now and always into the future.  But they will need our support.
As associate partners of the International Rangers Federation,  KWCA  in partnership with the Kenya Wildlife Service, will co-host the national event at KWS headquarters to celebrate these conservation heroes who are at the frontline of protecting our wildlife and wild places. 40 Conservancy rangers drawn from 8 regions in Kenya, will join KWS rangers to honour rangers who've paid the ultimate sacrifice in the line of duty and to celebrate those who because of their passion and dedication for the country's natural heritage, lace up their boots each day and head out on patrol to protect our wildlife, forests, oceans and other wild places for all of us.
Read International Ranger Federation President, Sean Willmore letter to the rangers and all those standing with the world's rangers here. Sean Willmore's 2018 World Ranger Day video message is also available here 
---
Celebrating Lumo Community Wildlife Conservancy Ranger Female Ranger, Ludovika Malemba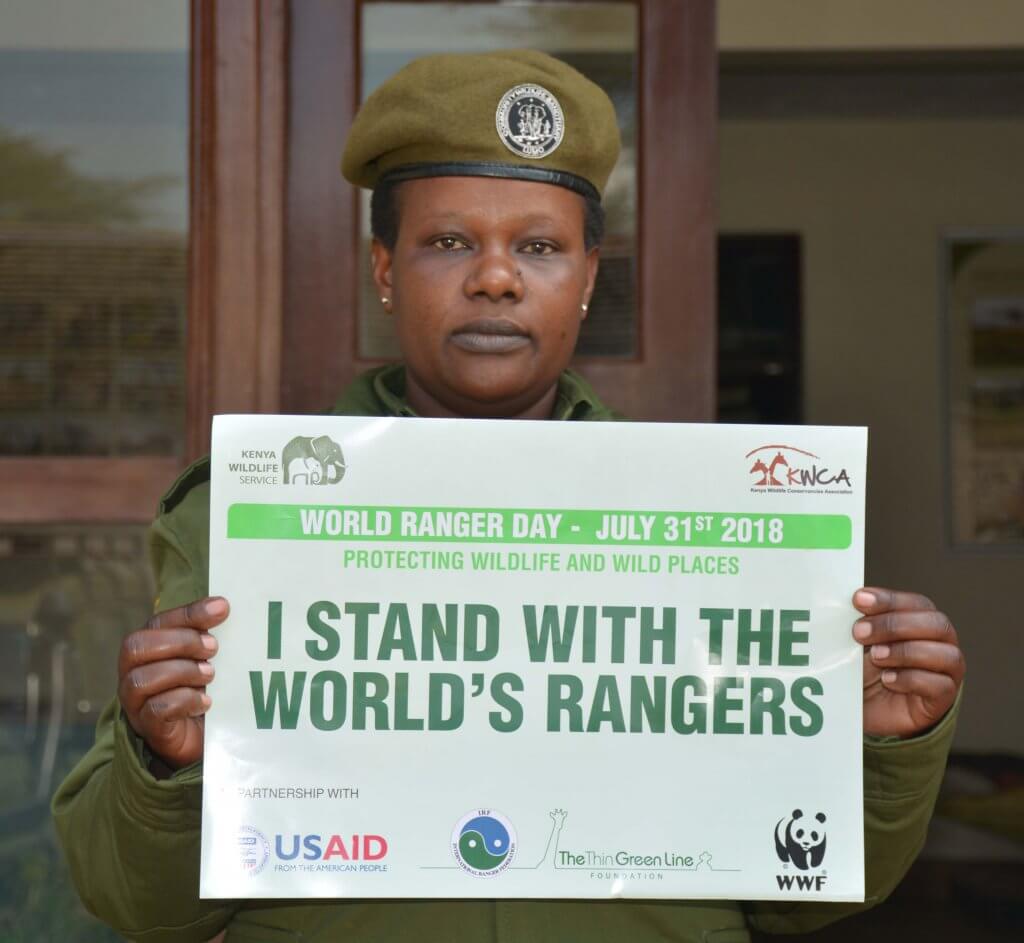 This year's World Ranger Day, we shine a spotlight on Ludovika Malemba, a female ranger from Lumo Community Wildlife Conservancy. Kenya has over 2,990 conservancy rangers and only a paltry 1% are female. Being a female ranger, in a male dominated and risk averse field comes with its challenges. For Ludovika, her story is that of passion, strength and dedication. By featuring her story, we hope it will give insightful advice for the next generation of female conservancy rangers in the country.
Ludovika's advice to other female rangers on World Ranger Day; 
"Let us celebrate our achievements and come together to support each other's efforts, there is a lot of work to be done in Wildlife Conservation."
Read her full story here 
Ludovika also shares her best leadership advice -Video
---
Five Kenyan Conservancy Rangers among African Ranger Paradise Awards 2018 finalists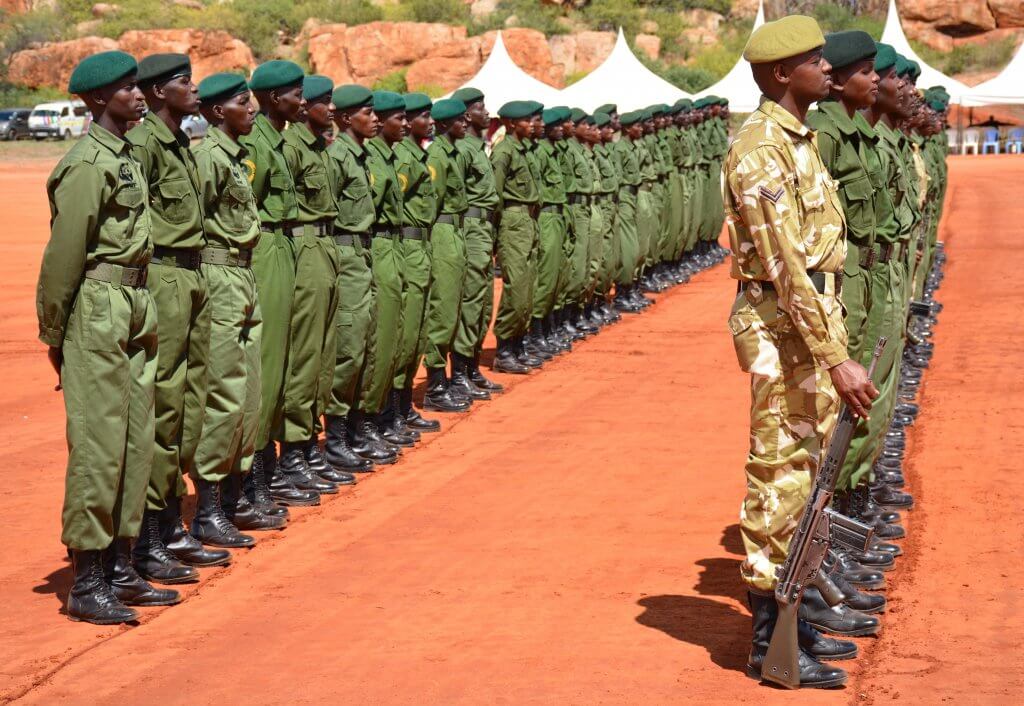 Daniel Yiankere (Loisaba Conservancy), James Mwenda (Ol Pejeta Conservancy), Joseph Koisikir (Nashulai Conservancy), Kapona Lapalee (Lewa Conservancy) and Sempeke Meshami, (Oljogi Conservancy) are among 18 rangers in Kenya and 50 in Africa to be awarded the ranger's award. The list of the finalists is available here
The rangers will be awarded a grant of US $3,000 to enhance their activities in support of conservation and protection of wildlife on the continent. We wish the rangers success as they continue to protect our wildlife and wild places.
---
We Stand With the World's Rangers: Kenya Wildlife Conservancy Rangers Video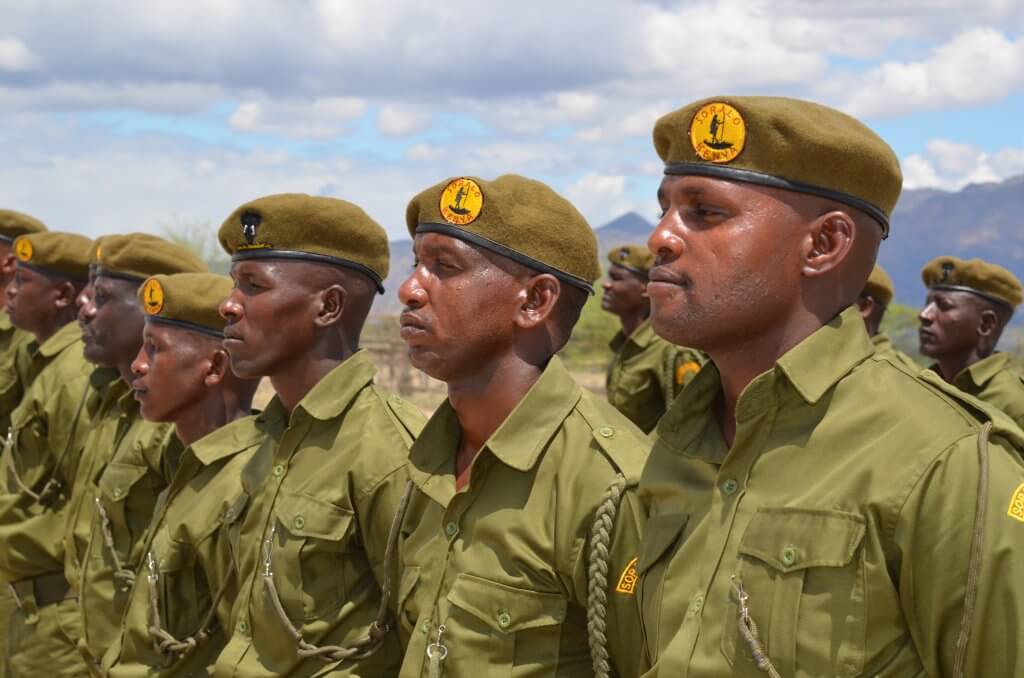 Wildlife conservancy rangers/scouts in Kenya are recognised under the Wildlife Act 2013 as wildlife security officers and their role acknowledged in the National Wildlife Conservation and Management Strategy as an important resource in minimising wildlife threats.
Learn more about how KWCA is working with KWS to improve the working conditions of conservancy rangers and to ensure their capacity is enhanced to effectively carryout their duties.
---