For conservancies to succeed, women inclusion in decision making and sharing of benefits should be given priority.
Posted on by ADMIN KWCA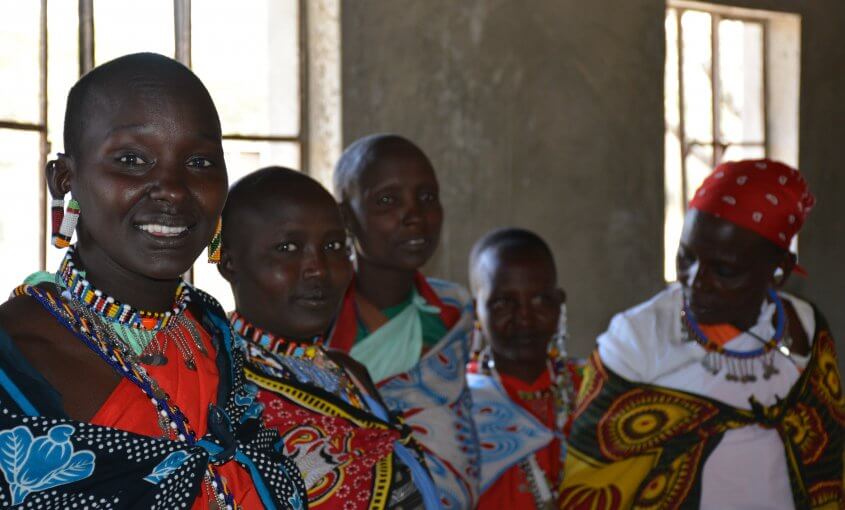 In many areas of sustainable development including land and natural resources governance, it is becoming increasingly well known that gender equality and equity is key to conservation effectiveness and sustainability. The Convention on Biological Diversity recognises the vital role women play in the conservation and sustainable use of biological diversity. It also affirms the need for the full participation of women at all levels of policy-making and implementation to achieve effective biological diversity conservation (WEDO, 2012b). Further, the Constitution of Kenya (2010) expanded the Bill of Rights and enshrined the principle of equality and non-discrimination as one of its core values. Articles 27, 232 and 100 provide for equality and freedom from discrimination by guaranteeing equal treatment between women and men, including the right to equal opportunities in political, economic, cultural and social spheres. Article 81, also provides that not more than two-thirds of the members of any elective and appointive bodies should be of the same gender. Further, several legal and policy frameworks recognise and protect women's rights.
In the rangelands, where most wildlife conservancies are, women are resource dependent and constitute the largest users of natural resources. They not only are the largest users but also are the biggest losers when the environment is damaged and degraded. Conservation is land based. In community lands, where land is held and owned by male heads of households, conservancy governance and management structures exclude women from participation and in sharing of conservancy benefits.
This exclusion of women in resource management is exacerbated by male centred landownership, cultural barriers and policies that result in unequal distribution of conservancy benefits which impact women especially female-headed households. Therefore, the recognition of their land and resource rights would reinforce their social and economic empowerment resulting in financial security and decision making power. Their unique knowledge on natural resources management, their influence on the youth and their role in stewarding ecosystems that the country and the rest of the world relies on, makes them an important stakeholder group in determining and developing sustainable rural economies.
But things are changing.
Conservancies are providing opportunities for women's empowerment enterprise projects in conservancy lodges that empower them financially such as beadwork and livestock. Further, some conservancies such as Biliqo Bulesa and Sera community conservancies have elected women in conservancy leadership positions.  This progress is due to legal reforms regarding women's inclusion in governance structures and women's land inheritance rights. Also, conservancies work with women to defuse resource-based conflicts among conflicting communities restoring peace and security. Progress in school enrolment for girls has increased as a result of education bursaries collected as revenue from conservancy fees or conservation philanthropy.
Under its Community Conservancy Policy Programme (CCSP), KWCA with support from USAID and The Nature Conservancy (TNC) developed a gender strategy to institutionalise gender mainstreaming in its  governance, administrative structures and member conservancy.
The strategy anchored on three mutually reinforcing and interconnected objectives that address gender issues identified within conservancies. These are:
To enhance KWCA's capacity for gender mainstreaming in its programs and activities
To promote women's representation and participation in conservancy governance and management
To strengthen equitable access to conservation economic benefits (both assets and incomes).
National Conservancies Women Forum: A safe space for women
To actualize its gender mainstreaming commitment, KWCA established the National Conservancies Women Forum (NWCF) in 2018, to develop, groom and expose women to the dynamics within conservancies committees, boards and AGMs to increase women's representation and participation at the national, regional and conservancies levels. The forum institutionalised within KWCA's governance structure, targets women drawn from KWCA's  11 Regional Associations involved in conservancy related work to participate in the forum's activities.
The regional associations nominate woman representatives actively engaged in women and youth work at the conservancy and regional levels as advisory committee members to guide KWCA and regional associations on implementing gender-related projects. Their local knowledge and engagement are critical to KWCA in implementing grassroots-driven strategies that draw on the community's experiences and lessons from people living with wildlife. Among the forum's strategic objectives, is firstly to ensure that conservancy policies and practices are equitable and do not exclude women.  Secondly, to ensure that conservancy governance, management, benefit sharing, and enterprises promote the inclusion of women as a critical stakeholder group members for conservancies.
During their first meeting held on 26th March 2019, the women shared their stories openly, provoking crucial conversations about power imbalances and principles for women's inclusion in conservancies. Perhaps, confirming that women when given their own space to address their grievances and issues affecting them, they openly and freely share ideas and lessons, ensuring clarity of thought providing possible solutions and validation of each other's sentiments before presenting them to KWCA's National Conservancies Leaders Forums which are male-dominated.
"Under my leadership, women attendance in conservancy AGM meetings has increased tremendously surpassing the number of men. The Conservancy is investing more in women projects, and I was able to influence the recruitment of four female rangers who are now earning an income from the conservancy. The female rangers are not only involved in radio operations but conduct conservancy operations activities just like their male counterparts."
Habiba Tadicha- Chairperson, Biliqo Bulesa Conservancy
"We still have a long way to go. Women in Maasai Mara conservancies are yet to know their land rights. They do not have information on land ownership and inheritance. In conservancies where landowners receive conservation lease fees, women are hardly involved in signing spousal consent, while Kenya's marital and property laws affirm spousal consent in land ownership. It is time we empowered the women in conservancies to know and stand up for their rights in order to participate effectively in conservancy decision making. "
Peninah Taki, Maasai Mara Conservancies Women Forum