Kenya Wildlife Research Training Institute operationalised, conservancies represented in the board
Posted on by ADMIN KWCA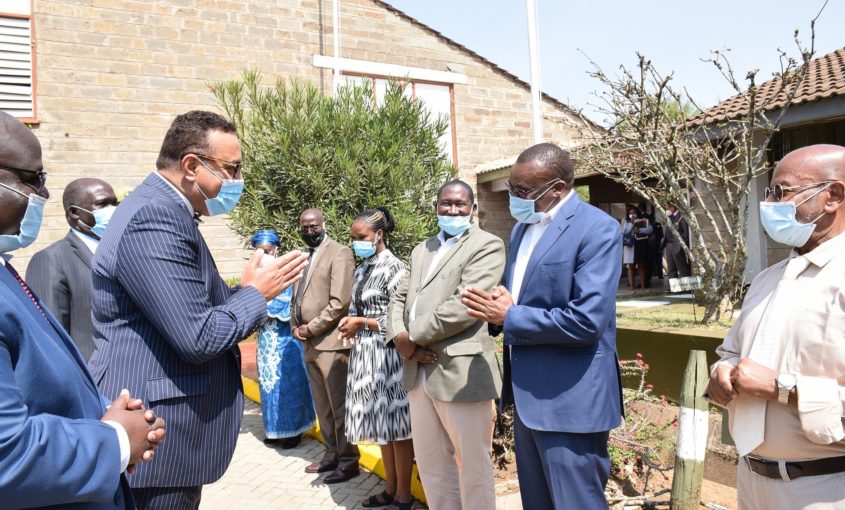 Photo: Courtesy MoTW
The Cabinet Secretary Ministry of Tourism and Wildlife Hon. Najib Balala, has officially established the Wildlife Research and Training Institute  (WRSTI) Gazette Notice No. 4862 published on 17th July, 2020, in compliance with section 53(1) ((f) (ii) of the Wildlife Conservation and Management Act 2013 which guides on the legal framework of its formation.
 The independent national institution mandate is to undertake research that generates practical scientific information to guide on conservation and management of wildlife in the country. The institute will inform policy decisions and prioritise studies on effective management of wildlife and conservation of natural resources giving a much needed boost to research activities conducted by KWS.
In collaboration with other scientists worldwide, WRTI  will house a pool of wildlife researchers and scientists and will act as the country's data bank on wildlife conservation and management and will provide information on the status of Kenya's wildlife species further advancing wildlife conservation in the country.
Inaugural board members
In addition, the inauguration of WRTI board held on 10th August by the Cabinet Secretary, was a significant development in the operationalisation of the national institution. The CS, appointed a seven person board to help steer the institution and provide leadership. The CS appointed KWCA CEO Dickson Kaelo and Northern Rangelands CEO Tom Lalampaa to represent community and privately managed areas as per the Wildlife Act. The Board will be chaired by Dr. Winnie Kiiru founder of Conservation Kenya. Other board members include; Kenya Marine and Fisheries Research Institute representative Ms. Gladys Mwaka, Dr. Livingstone Talei, Researcher at Kabarak University, Dr. Mbarak A. Suleiman and Prof. Joshua Kwonyike.
KWCA CEO participated in the inauguration of the board where three board committees were established; Training, Research and Administration. KWCA will be represented in the research committee.
Among the key significances and opportunities of the operationalised WRTI include:
Opportunity to prioritise wildlife research and training and further enable allocation of adequate financial and human resources by government and other partners to these functions;

 Develop a national independent repository of wildlife data and information, that informs policy decisions, as compared to current status where all wildlife conservation related activities are under one institution;

Coordinate wildlife data collection nationally and for the diverse partners involved in wildlife research and conservation;

Ease permitting process of wildlife research related activities, which currently is cumbersome and highly bureaucratic involving several government institutions.

Harmonise standards of wildlife research, data collection and sharing and promote public access to wildlife information;

Encourage wildlife research in conservancies; and

Provide opportunity to train relevant courses that develop conservancies growth.