KWCA CEO Shortlisted for the Prestigious Tusk Conservation 2018 Awards
Posted on by ADMIN KWCA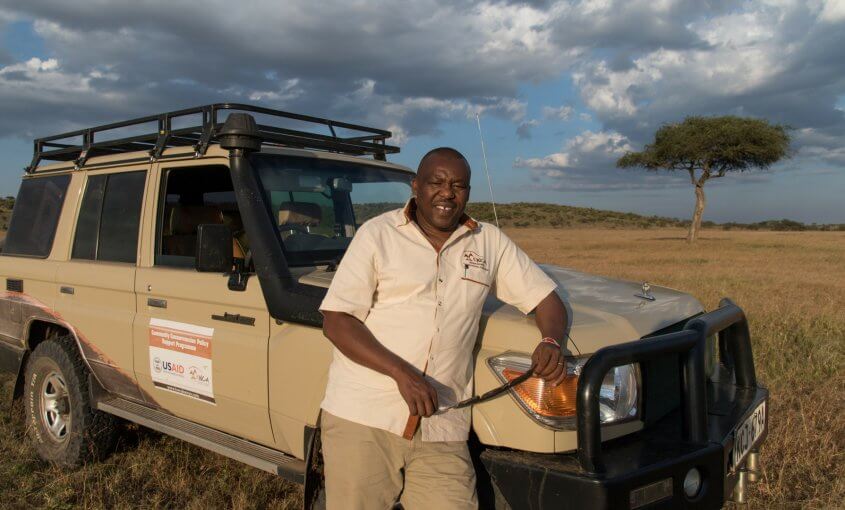 KWCA CEO Dickson Kaelo, has been shortlisted among the finalists for the 2018 Tusk Award Conservation in Africa for his work in promoting community conservation and for his passion and dedication working with communities and landowners to conserve and benefit from wildlife conservation.
Through a press release, Tusk CEO Charlie Mayhew, in announcing the 2018 Tusk Award for Conservation in Africa noted "The incredible efforts and inspirational leadership of this year's finalists offer both great hope and a way forward to secure the future of Africa's endangered wildlife."
Dickson has been acknowledged as a "Creator of countless life-enhancing community conservation initiatives, Dickson's ability to unite Kenya's landowners and communities in a shared mission to protect both wildlife and habitat is widely recognized as an uplifting success. Dickson's efforts and his ground-breaking work in the Maasai Mara, including the formation of four new conservancies, and his inspirational leadership amongst East Africa's rising conservationists, have demonstrated the immense value of Kenya's wildlife to communities."
Writing about the awards, Prince William, Royal Patron of Tusk, said: "These Awards are an important initiative with which I am proud to have been involved since its inception. It is wonderful to see how the awards continue to identify the unsung heroes of conservation working across the African continent. The finalists' selfless commitment, determination and bravery is truly inspiring."
Dickson has been nominated alongside two other conservationists from Force Ngwira from Malawi and Vincent Opyene from Uganda. The three conservationists shortlisted for the prestigious Tusk Award will be presented at a ceremony to be held in London in November. Read more on the announcement here 
About Tusk
Tusk has been working since 1990 to build a sustainable future for the African continent and its wildlife. Since its formation in 1990 Tusk Trust has raised over £40m for a wide range of projects across Africa, which not only work to protect wildlife, particularly endangered species, but also help to alleviate poverty through sustainable development and education amongst rural communities who live alongside wildlife.