KWCA Partners with IUCN to Pilot a Holistic Approach for Strengthening Community Engagement in Tacking Illegal Wildlife Trade in Kenya.
Posted on by ADMIN KWCA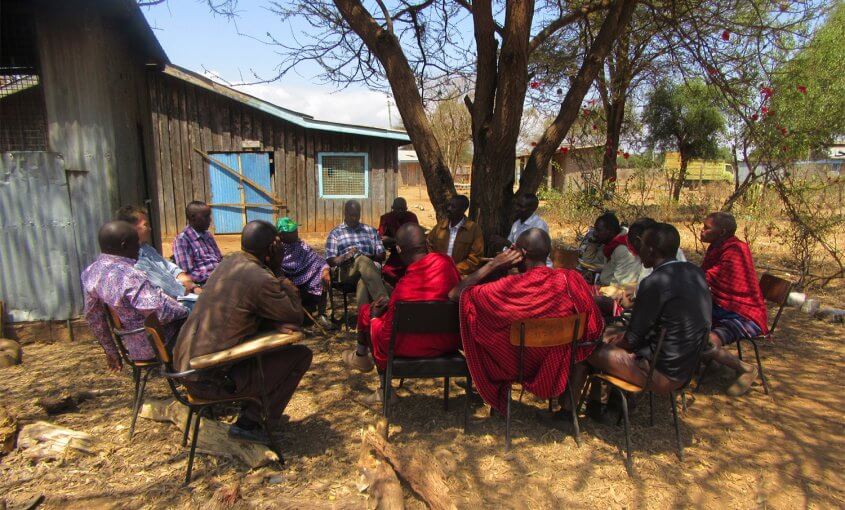 International Union for Conservation of Nature (IUCN) in partnership with KWCA is implementing a pilot project using a theory of change approach to strengthen local community engagement in combating Illegal Wildlife Trade (IWT). The project is using a situation tool developed by IIED to focus on 4 pathways which include; Strengthening disincentives for illegal behavior, increasing incentives for wildlife stewardship, decreasing the cost of living with wildlife and supporting non-wildlife livelihoods.
Engaging local people living alongside wildlife has been recognized globally as a critical first line of defense in addressing IWT. Majority of wildlife in Kenya live outside state protected areas which disperse to community owned lands. Involving communities living alongside wildlife deters communities from participating in poaching and converting land use into activities that exclude wildlife. Poaching and illegal trade in wildlife products is a leading contributor to wildlife loss in Kenya.
The project will engage women, youth, elders, and conservation leaders in identifying benefits, costs and ways of reducing problems with wildlife in order to guarantee a better future for wildlife for the benefits of future generations. The assessment is being undertaken in Amboseli, Maasai Mara, and Magadi ecosystems.
Information gathered from this assessment will improve and validate the theory of change for conservation NGOs and other stakeholders on the incentives and disincentives that influence local community's involvement in preventing poaching and illegal wildlife trade.