KWCA publishes a Guide on Establishing a Wildlife Conservancy in Kenya
Posted on by ADMIN KWCA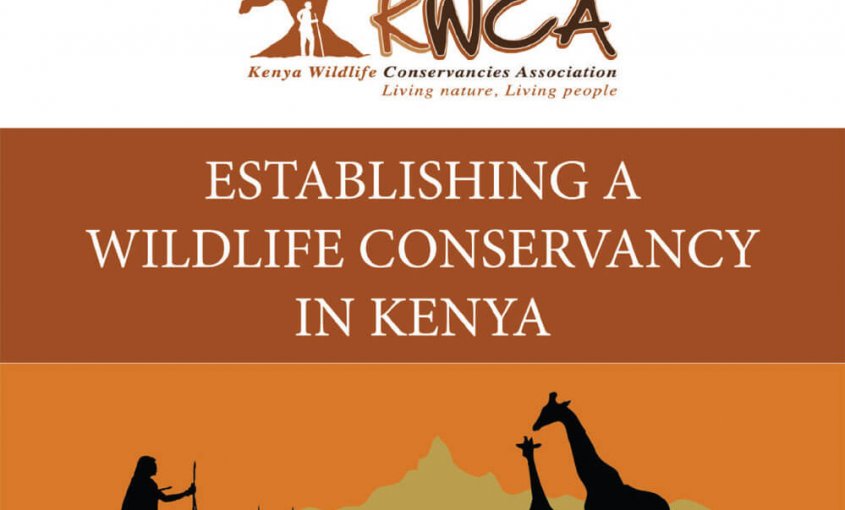 The Kenya Wildlife Conservancies Association has published a guide dubbed Establishing a wildlife conservancy in Kenya for private land owners and communities.  The guide aims at promoting the expansion of land under conservation and increasing land owner's participation in wildlife management in Kenya. It outlines the processes, policies and resources required to establish and manage a conservancy on private or community land.
Conservancies have been recognized as Kenya's response to the challenges of poaching, land degradation, rising poverty and act as buffer zones between human and wildlife reducing human and wildlife conflict. They are based on the premise that given the necessary support, incentives and policy framework, communities and landowners can be stewards of wildlife conservation working together with County and National government to protect and benefits from a healthy and productive environment.
The guide provides useful information for existing conservancies, researchers and training institutions with lessons learnt and practical examples from across the country particularly from private conservancies in Laikipia, community conservancies in Northern Kenya and Group Conservancies in the Mara.
The publication of the book was made possible by support from GEF UNDP Small Grants Program.
Download the Guide HERE