We are Hiring! Monitoring, Evaluation & Learning Officer
Posted on by ADMIN KWCA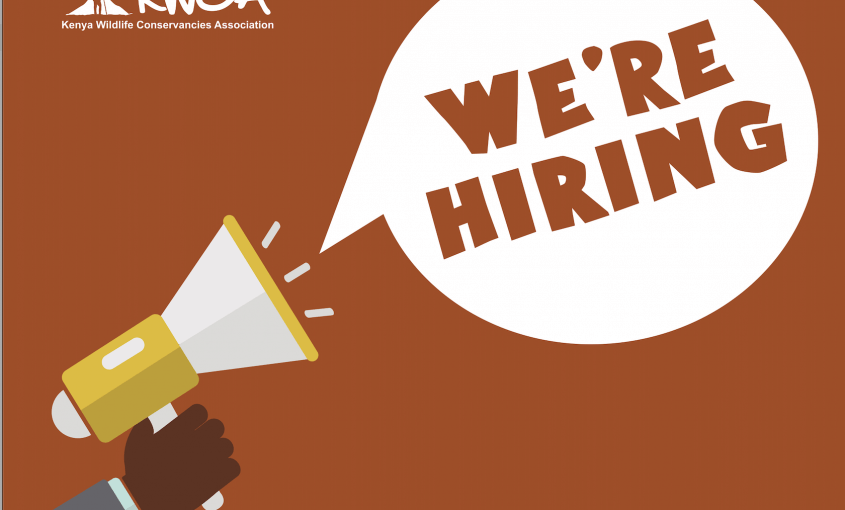 Kenyan Wildlife Conservancies Association (KWCA) is the national membership representative body and the voice of conservancies in Kenya. Our role is to support and catalyse the conservancy movement by connecting, informing, convening and representing conservancies and other key stakeholders in a shared effort to make wildlife conservancies thrive in Kenya.
KWCA seeks to recruit a highly motivated, analytical and skilled Monitoring, Evaluation & Learning (MEL) Officer to join our team based in Nairobi with frequent field travel to conservancies in most parts of Kenya. The MEL officer will report to the Chief Executive Officer and serve as the KWCA monitoring and evaluation focal point, implementing the organisational monitoring and evaluation.
Duties and Responsibilities
The Monitoring, Evaluation & Learning officer is a key position to support the organisational program and wildlife conservancies monitoring and evaluation:
Develop an effective M&E system, data collection, management and dissemination systems for conservancies at a national level;
Develop and maintain the KWCA national conservancy information database and results measurement database and ensure timely data entry, analysis, visualisation and feedback, including automated reporting systems for standard parameters; and
Ensure operational plans and budgets clearly integrate impact monitoring and measurement;
Guide and advise technical project staff on utilisation of activity work plans, M&E plans and site visit reports and compliance.
Develop and regularly review M&E indicators, M&E plan and targets in line with KWCA results framework and theory of change;
Ensure KWCA's M&E system is clearly linked to the landscape level conservancies associations.
Support project design, produce quarterly and annual reports on KWCA's performance and support KWCA to learn and adapt;
Contribute to donor reporting ensuring that the various donor-specific results – set out in the relevant donor financing agreements -fit within the overall KWCA results framework;
Required Qualifications
A first level university degree, in a subject relevant to Monitoring and Evaluation, Conservation, or Development is required. A Masters' degree or continuous professional development is added advantage
At least 5 years of practical experience in monitoring and evaluation, data-based management and data analysis and informatics or project impact monitoring systems.
Previous experience in a similar position in a Non-Governmental Organisation
Required Skills
Working knowledge on GIS and ability to generate reports with effective visualisation and communication
Data-oriented personality with a keen eye for detail, data analysis and presentation
Experience in field research and monitoring with a community-based conservation and development context
Excellent people management and communication skills and experience
Excellent and confident public speaking and presentation skills
An inquisitive approach with strong critical thinking skills that contribute towards team learning
A team player
How to Apply
Applications including a cover letter, a detailed CV, should be sent to [email protected] by Friday 31st January 2020.  Only short-listed candidates will be contacted.  KWCA is an equal opportunity employer.